A Softbox is also a very practical Light Painting tool. By attaching patterns, you will create perfect light pads.
Very light, it folds to fit into her bag. Ultra easy to use with its Velcro systems, attach filters in an instant.
This 9" Softbox is terrible tool for who will take advantage of it. A simple piece of cardboard, a good cutter, within minutes your patterns are ready. Place it where you would like on your photos.
Trick
To make complex patterns, feel free to print them on paper before cutting. Think about it!
Product Contents:
1x Softbox 9" (23x23cm).
1x Inside Soft White Cloth.
1x Outside Soft White Cloth.
1x Black carring bag.
Any example?
Our logo used as a pattern within the SoftBox.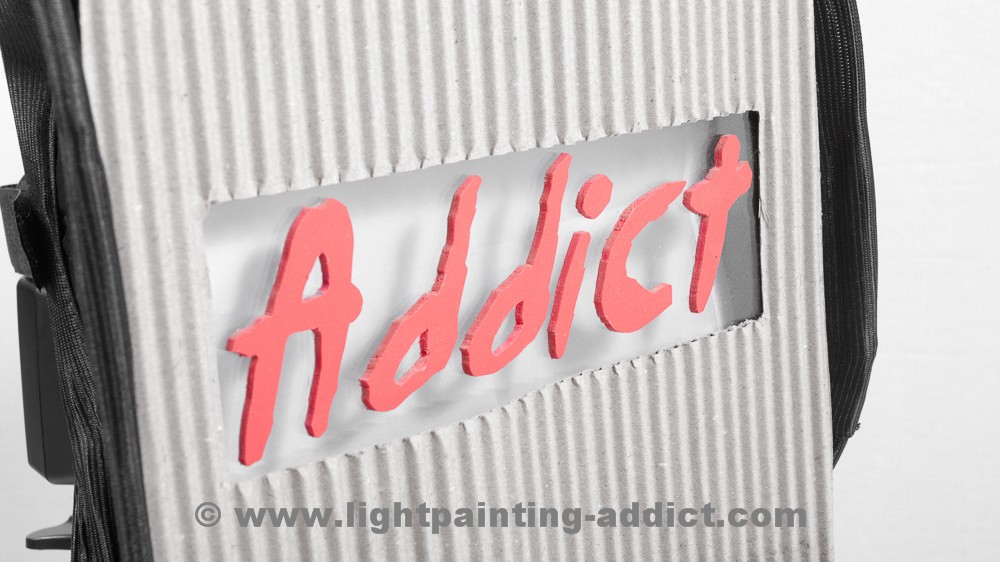 One of the photos out of our little test.